About Us
Mission
We strive to bring fast, convenient and affordable stress relief to the corporate workforce.

Vision
To make on-site chair massage an integral part of the corporate wellness movement.

Values
Integrity, Simplicity, Common Sense, and Environmental Consciousness.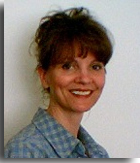 Isis Balaban

Owner/Managing Director
"...I am passionate about chair massage at the workplace. It allows us to bring much-needed stress relief to employees who know about the health benefits of massage but don't have the time for conventional therapy in a clinic or spa setting.
Our clients are amazed how quickly overall tension melts away, they feel physically and mentally lighter and get back to work with new-found energy - it's like a complete systems reboot."

Isis has a strong background in the wellness field with over 25 years experience working in health-related environments such as medical, chiropractic, and physical rehabilitation.

In 2006 she decided to focus strictly on mobile chair massage and founded Workplace Wellness Massage in order to have an active role in helping employees deal with stress-related symptoms.

Isis works with a network of exceptional massage practitioners across Canada who are certified, insured and share her enthusiasm for workplace massage. Client satisfaction is a top priority and all practitioners are experienced professionals who provide the highest quality of service.

What clients say:
"Our monthly workplace wellness massages have been a dream come true. We have employees who have never had the time to go for a massage - they find having chair massage integrated in their work schedule much easier to manage. The massages are convenient, amazing and relaxing. Employees look forward to their monthly 20-minute treat and it is a nice perk for the company to provide to us."
Sandy Auestad
Director Human Resources
QHR Technologies

"Workplace Wellness Massage has been providing bi-weekily on-site massage to our associates for the past 3 years. Without exception, everyone is extremely enthusiastic about this much-needed stress relief employee benefit. The practitioner is professional, flexible and a delight to have at our office. We highly recommend Workplace Wellness Massage to any company who wants a creative way to appreciate their associates and to ensure a positive change in the office atmosphere and morale."
Sarah Wright, Operations Team Assistant
Rosario Ferraro, Senior Human Resources Coordinator
Limited Brands
"Regular chair massages fit well with our company culture that promotes fitness and wellness. Employees love this perk and look forward to the massages every time. It also helps us create a positive work environment in order to attract and keep top talent."
Elvira Chilova
Ultimate Software

"Workplace Wellness Massage provided us with a very relaxing and convenient workplace wellness experience. Out staff is very pleased with having the opportunity to experience the chair massage during their work day. The practitioner makes it extremely easy for us to conduct our in-house chair massages. The whole process from booking to the massage session to payment is seamless and trouble-free. I would not hesitate to recommend the service to other workplaces."
Don Minato
Inertia Engineering

"Our staff thoroughly enjoyed the massage day and felt rewarded for all their hard work simply by being allowed 15 minutes of indulgence during their workday and on site. The 'buzz' around the office was one of relaxation and excitement combined and the whole day somehow seemed less stressful for us all. I will connect with you again to provide this to my co-workers as an appreciation of all they do to support me daily"
Helen Russell
Specialty Care
Retirement and Long Term Care Communities

"Thank you for coming up with such a workable service. It was totally amazing - a great start to our day. Everyone was extremely pleased, happy and very relaxed after the massage. Thank you for such an incredible service."
Arifa Ali
Jana Laboratories Inc.

"On behalf of everyone here at Ontario Staging we thank you for your expertise in chair massage. I know everyone here really appreciated having this service done at work and we hope to continue using your services every year. It sure makes doing inventory a lot easier!"
Georgina Physentzou
Ontario Staging

"We have been getting great feedback from the staff. They all came out smiling and apparently more happy then when they went in! Thank you so very much for providing chair massage at our Childcare Workers Appreciation Day. We truly enjoyed your service."
Sharon Forbes
Genesis Daycare

"Thank you for the wonderful massage. Your professionalism made me feel very much at ease and comfortable. I thoroughly enjoyed the massage and it was so nice to be able to fit it into my day without interruption to my work - no travel time, no waiting! I went back to my desk feeling revived and rejuvenated with all the little aches and pains from stress and work melted away. Absolutely addictive!"
Alison Goldman
Astarte Creative
"We were THRILLED with your great services. Everyone raved. I surfed the net and found you. I couldn't believe my good luck, in fact, that there was someone who fit the profile I was looking for. Many thanks again... I know who to call in the future!"
Lisa Slater
Whole Foods Market

"Thank you so much for the workplace massage that our staff received last week. We found the chair massages very relaxing and delivered in a professional manner suitable for an office environment. We will certainly recommend you to any business looking to offer a perk to their employees."
Rod Johnson
Johnson Financial Group Inc.

"Words cannot express adequately my appreciation for you and I wanted to let you know that the massage on my neck and shoulders was truly effective. I was able to work at a 3-day show without any pain distraction. Thank you so much for your kindness, for being so sympathetic, fitting me in & helping me feel better."
Glenda Laverty
SI Promotions

"I recently enjoyed a neck and shoulder massage from Isis. I had never in the past experienced a massge that wasn't a little painful for me in the shoulder area. It was very relaxing and comfortable, especially to be seated, since laying down for a massage is hard on my lower back. Afterwards I felt "loosened up" and less tense for sure."
Ilona Hoffmann
Sutton Group Future Realty Ltd.

"Isis of Workplace Wellness Massage was a fabulous addition to our Moms Meet n' Mingle event. She gave our tired Moms special treatment with chair massage, which felt like a mini-vacation!"
Maria
www.amotherworld.com

Supporter: Oak Ridges Friends of the Environment
"We really want to thank you again for coming out to the annual Clean Up Day and helping sooth the weary volunteers. Your continued support for the event is greatly appreciated."
Sharon & Jim Bradley
Oak Ridges Friends of the Environment

We provide on-site workplace massage at offices and corporate events in the Greater Toronto Area and other major cities in Canada.

Click here to contact us for information or a free, no obligation quote.